Lisfranc injuries are notoriously difficult! They are often missed during diagnosis and can have a very slow recovery time.
Alice, one of our lovely physios, has written a blog previously describing in detail what a Lisfranc injury is. This blog will go over what a 'typical' rehabilitation program would like for someone who has undergone surgery.
As mentioned in our previous blog, a Lisfranc injury involves the Lisfranc ligament that attaches the second metatarsal to the medial cuneiform within the mid-foot. The severity of this can vary greatly from a mild sprain to full fracture dislocation. A Lisfranc injury is often caused by a direct injury, such as a car accident or fall, or indirectly where the foot in placed in dorsiflexion then rotated. For example, during a soccer games where a player is on their toes and suddenly twists.
Once a Lisfranc injury is diagnosed (typically by a weight-bearing x-ray) it will be determined whether the injury is stable or unstable. Stable Lisfranc injuries are often less severe and have no fractures or non-displaced fractures. These injuries are often managed conservatively within a boot. Unstable Lisfranc injuries result in displacement of some or all of the tarsometatarsal joints with associated ligament rupture and/or significant fractures. Unstable injures are commonly managed operatively where the bones are fixed with screws, pins, or k-wire to allow for the injury to heal in a stable position. Fusion of this joint is also another operative management option.
Below is an example for a Physiotherapy rehabilitation programme for a Lisfranc Injury following surgery. Each individual should be given a rehab protocol which may vary depending on their specialist and/or severity of injury.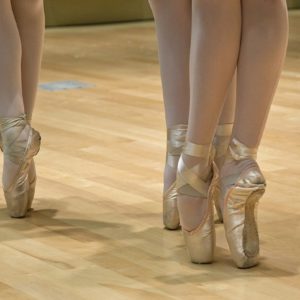 Week 0 to 6/8:
Non weight-bearing in a cast or CAM boot.
Swelling and pain management.
Maintenance of strength proximally, i.e. hip, core and upper body strength.
Week 6/8 to 12:
Commence weight-bearing while still wearing CAM boot.
Non weight-bearing ankle mobility exercises.
Gait retraining in CAM boot.
Regain ankle range of motion.
Commence gentle isometric (static) ankle strengthening exercises.
3 months to 6 months:
At 3-4 months the specialist may decide to remove any metalwork. This is usually if the metal is causing pain or movement restriction.
Wean CAM boot. Good supportive shoes are essential in maintaining adequate arch support. A temporary orthotic may also be indicated.
Progressively load foot and ankle – for example start pool walking then progress to land based exercises.
Proprioception/balance raining and intrinsic muscle strengthening.
Achieve normal gait (walking pattern).
Non-impact cardiovascular training – for example exercise bike or swimming.
6 months to 12 months:
Continue to load foot and ankle within pain limits. Commence hopping and jumping.
Once controlled and stable landing is achieved, commence jogging.
Commence sport specific skills and drills.
Have an assessment for readiness to return to sport. Often return to sport takes at least 11 months post surgery, however this varies between individuals and their specific sporting requirements.
If you have any questions regarding Lisfranc injuries or other foot conditions please contact us here at Bend + Mend in Sydney's CBD! Foot injuries can be difficult but we love a challenge.