If you're a part time runner you have probably felt the urge to put shoes back on and pound the pavement a little more lately. As with any change in exercise there is an increased risk of injury however. To help prevent running injuries I have come up with some key exercises to ensure you get important muscle groups firing and make running easier and more enjoyable.
Here is your guide for maintaining important muscle groups if you are a beginner or advanced.
The stabilisers – Side bridge
Beginner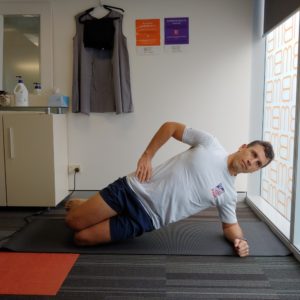 Start on your knees, your elbow should be directly below your shoulder. Lift your hips off the ground and aim to create a straight line between your knees, hips and shoulders. Avoid twisting your torso. Aim for as long as you can comfortably hold without holding your breath or losing technique. 3 repetitions on both sides
Advanced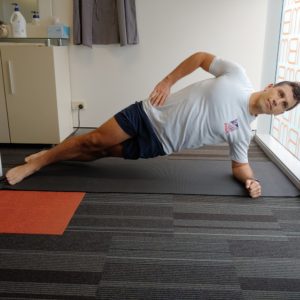 Similar to the beginner but resting on your feet rather than your knees. Make sure your elbow is underneath your shoulder. A time of 45 seconds is great, however you should be able to comfortably maintain this on both sides.
Gluteals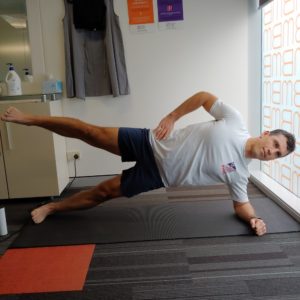 A progression of your side bridge could be a leg lift. Aim for somewhere between 5 and 15 repetitions to maximise your side bridge effort.
Ankle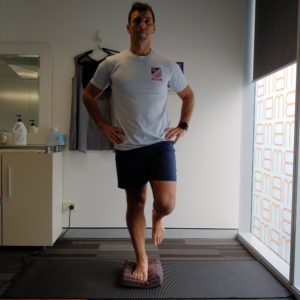 Ankle stability is crucial for any running, even more so if you are on uneven surfaces like soft sand. Increasing your 1 leg balance time should be a priority for all runners. You can simply stand on the ground, or make it more challenging by standing on a folded towel. Make sure you have something to grab if you lose your balance, like a benchtop or the back of the sofa. Build up your time to 30 seconds.
Lunges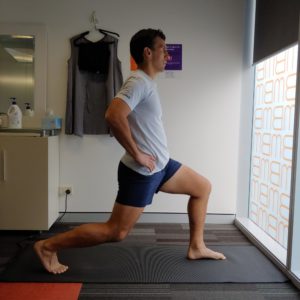 Yep I hate lunges, but there are not many better exercises that target  quads and glutes in the same functional way a lunge does. It is a great running leg exercise! Make sure you take a long stride, toes pointing forward, and drop your hips directly downwards. A common mistake people make is to lunge forward which puts pressure on your front knee, make sure you bend both knees to lunge so your hips are moving downwards. You should aim to get anywhere between 5 and 15 repetitions.
To increase the challenge stop halfway down and lift your front heel off the ground to do a tip toe. 5 repetitions of this is great to include some calf burn!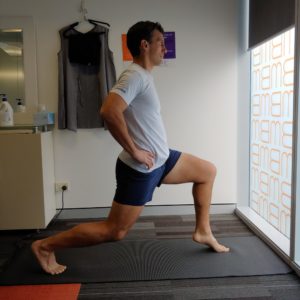 Bridges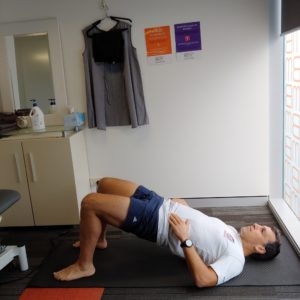 How better to target the gluteals than a bridge. On your back with knees bent to around 90 degrees lift your hips upwards by generating tension through your buttocks. A good bridge should be felt in the gluteals! If you can tolerate 25 repetitions of this you have done really well!
Once you have finished this mini circuit repeat again as many times as you like. Remember don't over do it on your first time and make sure you enjoy it! There are many different ways you can exercise the same muscle group. This is a great guide to some important muscle groups.
If you would like any further running tips or have hurt yourself while running come in and see us at one of four Sydney city locations. If you cant make it to the city we can come to you via Telehealth consult.