A recently published report from the Australian Commission on Safety and Quality in Healthcare (ACSQHC) concluded that knee osteoarthritis (OA) treatment in Australia is falling short of best practice. The report found in particular that knee arthroscopy surgery can cause more harm than good, and does not provide any long-term benefits. This finding is supported by research which demonstrates that knee arthroscopies are no more beneficial than placebo procedures for knee OA (McAlindon et al 2014). The ACSQHC recommends that treatment should instead focus on promoting weight loss and becoming more active, and joint replacements should only be considered as a last resort when other treatment options no longer provide sufficient relief.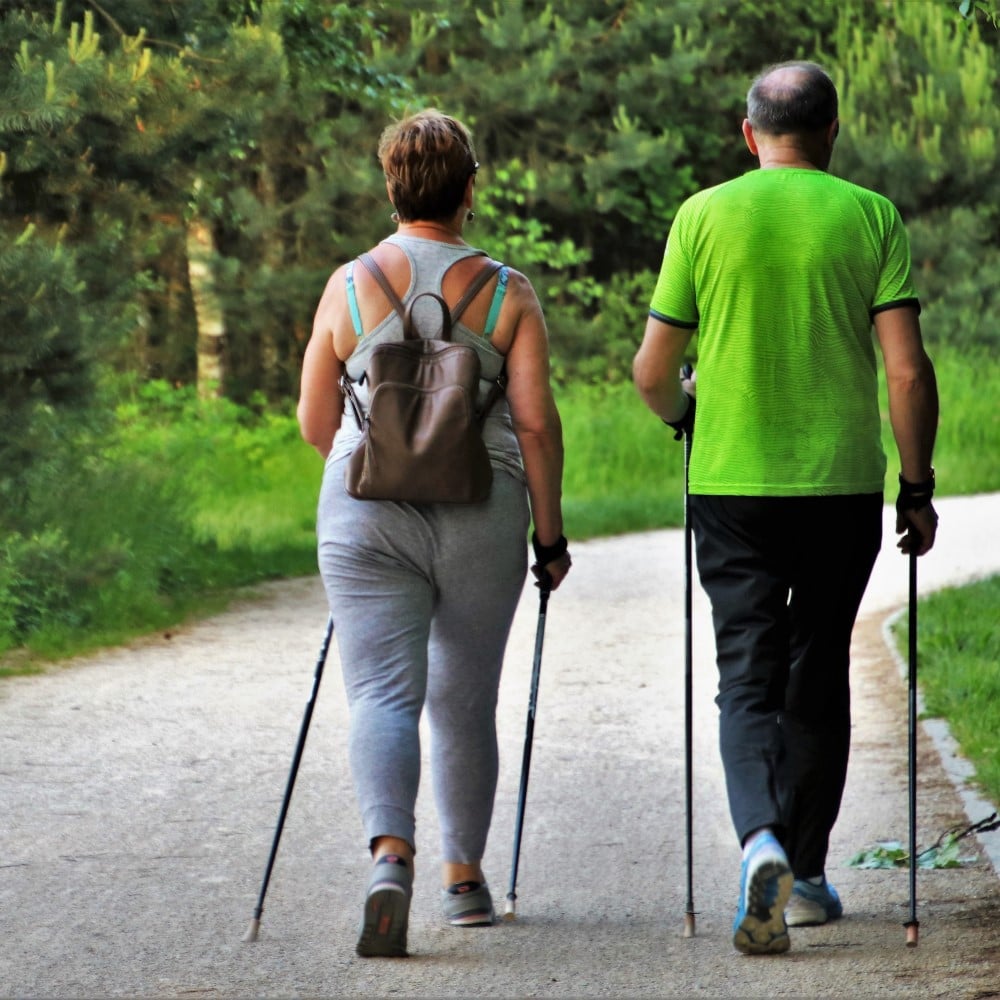 People suffering from OA frequently believe that their joint has worn out like the sole of a shoe, and that further activity will only lead to progressive deterioration of the joint. However, contrary to this belief, the research evidence is conclusive in demonstrating that loading of a joint through exercise in fact stimulates tissue regeneration, and is essential for joint health. Exercise has been shown to reduce pain, improve movement of the affected joint and improve quality of life for people with knee OA. A recent study assessed a sample of people who were eligible for total knee replacement surgery, but were required to first complete a twelve week exercise program. The study found that two-thirds of the people assessed were able to delay surgery by at least two years after completing the exercise program (Sko et al. 2018). Symptom progression was also reduced by 32%, with people reporting less pain and reduced use of pain killers, as well as an increase in physical activity levels, twelve months after starting the program. The exercise program consisted of resistance training, aerobic exercise and neuromuscular exercise (improving quality and efficiency of movement).
Despite the robust evidence supporting exercise in the treatment of OA, the majority of Australians with knee OA do not participate in any form of exercise (Hinman et al. 2015). Exercise also has additional benefits for those suffering from OA, beyond reducing pain and increasing function in an arthritic joint. Two in three people with OA have other comorbidities, such as diabetes and cardiovascular disease. Exercise has been demonstrated to be the optimal treatment for a number of such chronic diseases due to its anti-inflammatory effects. Although exercise may not be considered the "easy" option, it has the strongest evidence for treating OA and is associated with many other health benefits (Skou et al. 2018).
If you think you may have knee or hip OA, our Physiotherapists at Bend + Mend are able to provide an individualised exercise program targeted to your needs and preferences. We are able to supervise you doing your exercises to promote self-efficacy and confidence in managing your OA in the future. You may call us on (02) 9232 5566 or click here to schedule a consultation.
References:
Hinman, R. S., McCrory, P., Pirotta, M. V., Relf, I., Forbes, A. B., Crossley, K., … Bennell, K. L. (2014). Acupuncture for chronic knee pain: a randomized clinical trial. JAMA, 312(13), 1313 – 1322.
McAlindon, T. E., Bannuru, R. R., Sullivan, M. C., Arden, N. K., Berenbaum, F., Bierma-Zeinstra, S. M., … Underwood, M. (2014). OARSI guidelines for the non-surgical management of knee osteoarthritis. Osteoarthritis and Cartilage, 22(3), 363-388.
Skou, Søren & Bricca, Alessio & M. Roos, Ewa. (2018). The impact of physical activity level on the short- and long-term pain relief from supervised exercise therapy and education: A study of 12,796 Danish patients with knee osteoarthritis. Osteoarthritis and Cartilage. 2018 Nov;26(11):1474-1478