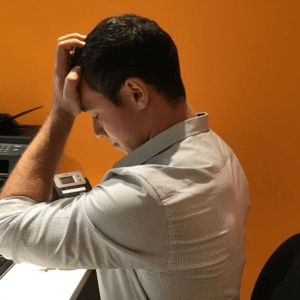 Some of the most popular sports in Australia including AFL, Rugby League and Rugby Union have among the highest rates of concussion of any team sports in the world. The reported incidence of concussion in these sports ranges from about 3–10 concussive injuries per 1000 player hours.
What is Concussion?
Concussion is defined as a 'complex pathophysiological process affecting the brain, induced by biomechanical forces'. It is characterised by a graded set of neurological symptoms and signs that typically occur and resolve quickly over time. However, the recovery process can vary greatly between person's and injuries.
Currently we do not understand the pathophysiology of concussion well. The present consensus is that the injury reflects a physiological disturbance (eg. neurochemical, metabolic or gene expression changes) rather than a structural injury to the brain.
Potential complications of concussion in sport:
The majority of concussion cases in sport recover without further issue within 10–14 days of injury, although a number of varying complications have been reported. Risk factors for complications or adverse outcomes following concussion in sport remain unclear. It has been suggested that genetic factors play an integral role, however the current consensus is that early return to play and subsequent second injury before the athlete has completely recovered from the initial concussion may lead to poorer outcomes.
Potential Complications Include:
Impaired performance and increased risk of injury on return to play – Return to play with ongoing cognitive deficits, such as slowed reaction times, may result in impaired performance or predispose the individual to increased risk of injury, including repeated concussion.
Acute, progressive diffuse cerebral oedema (swelling in the brain) – Also referred to as 'second impact syndrome' due to a possible association with repeated head trauma. Typically occurs rapidly after single head impact in most cases.
Prolonged symptoms – Long recognised complication of mild traumatic brain injury. Studies monitoring clinical recovery following concussion show that 5-10% of concussed athletes take >10 days to recover; <1% have true 'post-concussive syndrome' (symptoms lasting >3months)
Depression and other mental health issues – Studies have shown retired football players showed a 2-3x increase in relative risk of clinical depression
Cumulative cognitive deficits – Recurrent head trauma has been implicated in progressive deterioration in brain function. Studies show that cognitive performance is lower in individuals with previous concussions than in controls. Some athletes also have persistent cognitive deficits post-concussion
Reference: Makdissi M, Davis G, McCrory P, et al. Updated guidelines for the management of sports-related concussion in general practice. Volume 43.No.3.March 2014, Pages 94-99.s