We all know the importance of injury prevention and when it comes to shoulder health, mobility, strength and stability are key. Here is Part 2 outlining the exercises you should be doing to bulletproof your shoulders!
For Part 1 on how to Bulletproof your shoulder with your gym programme click here.
Retraction + external rotation
Set cable notch to just below shoulder height using 2 handles (note – can be done at home with a theraband tied around a door knob)
Keep shoulders just below 90 degrees, pull shoulder blades back and squeeze
Hold this position and rotate shoulders back 90 degrees (so hands are now pointing up to the celling), hold this end range position then reverse the movement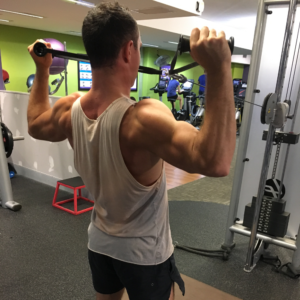 Push-up Plus
Place band around wrists with hands shoulder width apart, resist the band pulling shoulders inwards
Keep hands straight and tuck elbows in to your side (like you're trying to twist the floor without the hands moving)
Lower slowly towards the ground, make sure elbows don't flare out
Return up to the starting position then add the 'plus' by rounding shoulders – make sure not to hitch shoulders upwards, rather try to separate shoulder blades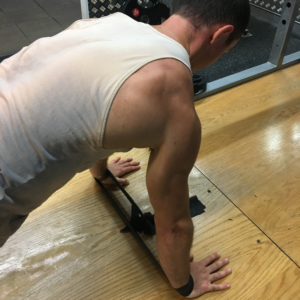 Y's
Lay on the floor with arms straight and wider than shoulder width – in a 'Y' position, note – if too difficult can be done with arms bent in a 90 degree position
Neck should be in a neutral positon with eyes looking down
Hands should be turned with thumbs pointing up to the celling
Lift arms off the ground, keep arms straight and pull shoulder blades down towards your lower body and hold, slowly return to starting position.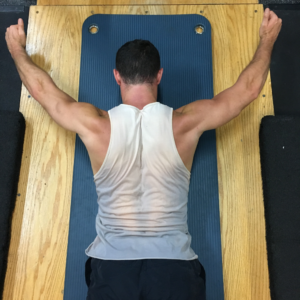 If you want to know more on the best exercises to strengthen your shoulder, book in to see Nick, our Gym-loving Physio here at Bend + Mend.