One month into the new year and the new year resolutions are in full swing (and some were never started!) and with this a lot of people are coming into the clinic with injuries that are due to over training and doing too much to soon. As this seems to be an emerging trend I thought it would be a good idea to discuss the benefits of a rest day and the conditions known as overreaching and overtraining syndrome.
Overreaching is a condition where a person maintains a high level of training activity for a matter of weeks that leads to a reduction in athletic performance.1 If the person continues to train at a high level without rest, the condition progresses to overtraining syndrome.1 This is a condition which is recognised in sports medicine and refers to the maladaptive response that occurs due to the performance of an excessive amount of exercise for a long period of time along with external stressors that results in changes to the neurological, endocrine and immune systems.1 These changes happen to the body after months of exposure to exercise and high training loads without rest and recovery.1
Overreaching syndrome will cause a reduction in athletic performance and some increased fatigue but usually with rest and load management the person will have a full recovery.1 With over-training the recovery period is a lot longer, and some of the changes that occur to the body systems can be long lasting.
There are a number of theories that try to explain why such high loads of exercise- something that is good for you, can cause such a detrimental effect on both your physical and mental health. Firstly, inability to have rest and recovery can lead to reduced glycogen at a muscular level.1 Your body relies on glycogen to be converted into energy for work.1 This leads to increased fatigue due to the lack of energy available to be converted by the body for performance.1 Oxidative stress is thought to be another cause for overtraining syndrome.1 When you exercise, your muscles release reactive oxygen species which assist in cell repair.1 When the level of oxygen species remains high such as in the case of overreaching and overtraining it causes soreness, muscle fatigue and inflammation.1 Another theory behind overtraining syndrome is thought to be due to the balance between the sympathetic and parasympathetic nervous systems.1 People who train excessively have a dominance in there parasympathetic control and a reduction in their sympathetic systems. This leads to changes in mood, fatigue and depression.1
The symptoms of over-training syndrome can be diverse and can affect all areas of the body these symptoms include:
Fatigue
Depression
Loss of motivation
Insomnia
Agitation
High blood pressure
Anxiety
Heavy sore muscles
Extreme weight loss
Overtraining syndrome is quite rare and extreme in nature, however overreaching is something you may experience or have experienced before. These conditions improve with rest and recovery but can be avoided by ensuring adequate recovery and 'rest days' each week.
So if you need help managing your exercise routine or need some 'couch time' prescribed to you, come and see one of our highly qualified Physiotherapists at Bend + Mend in Sydney's CBD.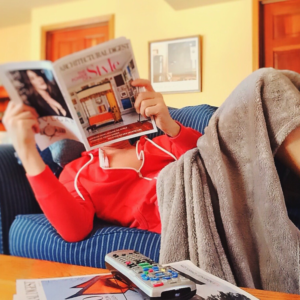 References
Kreher, J. B., & Schwartz, J. B. (2012). Overtraining syndrome: a practical guide. Sports health, 4(2), 128–138. doi:10.1177/1941738111434406